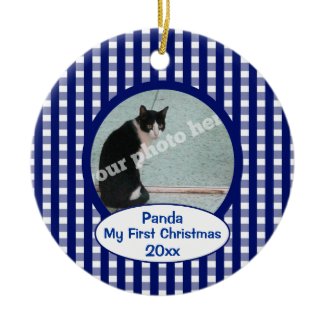 Pet Cat First Christmas Blue Checks Photo Ornament
by
alinaspencil
Browse Zazzle's other
tree ornaments for Christmas
This ornament has blue checks in the background and room in the center for your pet cat's custom photo. Add your cat's name and date. The template says "My First Christmas," but you can change that if you want.
A nice way to commemorate the first year you adopt your cat. Find other custom photo ornaments at Alina's Pencil.

Disclaimer: I am affiliated to the products on this site.