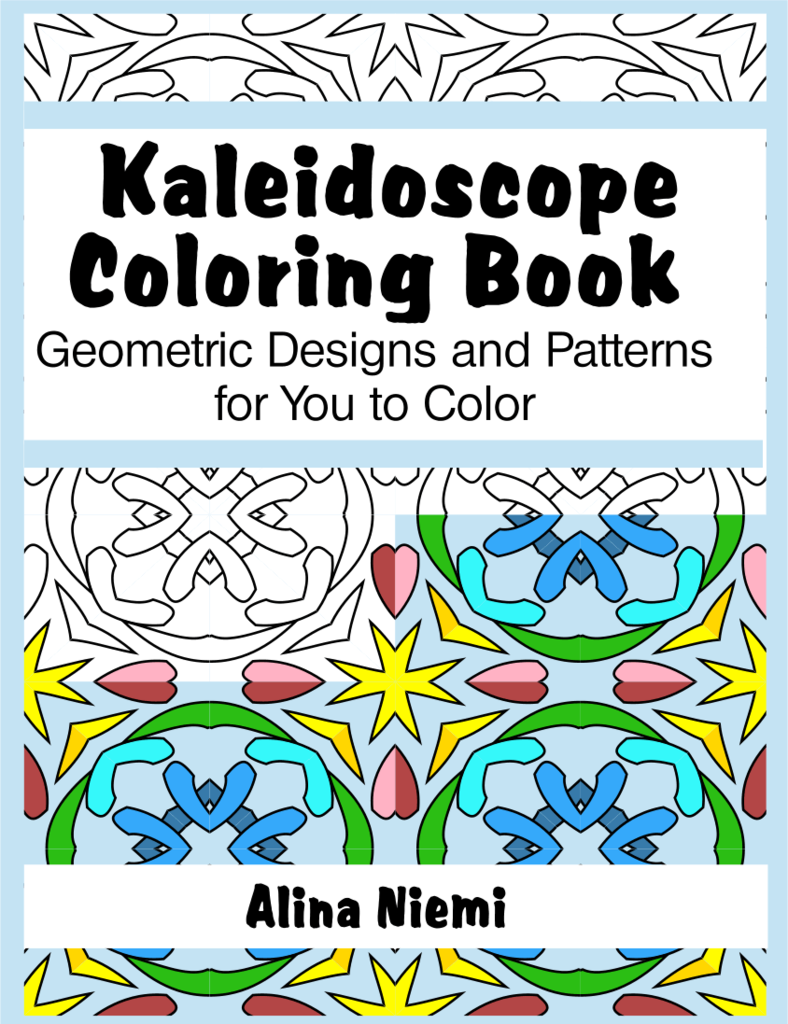 Disclaimer: I am affiliated to the products recommended on this site. That means if you click on a link and buy something, I may get some money. Thank you for your support!
Many adults find that coloring helps to relieve stress and tension. They can focus on doing something repetitive and mindless, yet still creative.
Coloring allows you to express your creativity without a whole lot of effort, and when you're done, you can use the finished piece as artwork, or put in on a card to send to someone. Of course, you can always keep it for yourself.
Kaleidoscope Coloring Book: Geometric Designs and Patterns for You to Color has 30 geometric patterns that vary in complexity from fairly simple to more intricate. Designs include shapes that look like flowers, grapes, Persian carpets, and all sorts of kaleidoscopic patterns.
For best results, place a piece of cardstock, like a manila folder, underneath the page you want to color. Color pencils are recommended, but you can use markers, pens, or crayons. Some markers may bleed through the paper, so work on a surface that can get dirty and stained.
Have fun with color combinations and alternating colors. Guess what…there are no rules! YOU are the boss of you!
Happy Coloring!
Here's a preview of the book. You can see some of the pictures for yourself:
You can also check out my doodle/coloring book and learn about Hawaii and its culture at the same time. Check out The Hawaii Doodle Book: A Fun Doodling and Coloring Book for You to Finish. Recommended for ages 6+