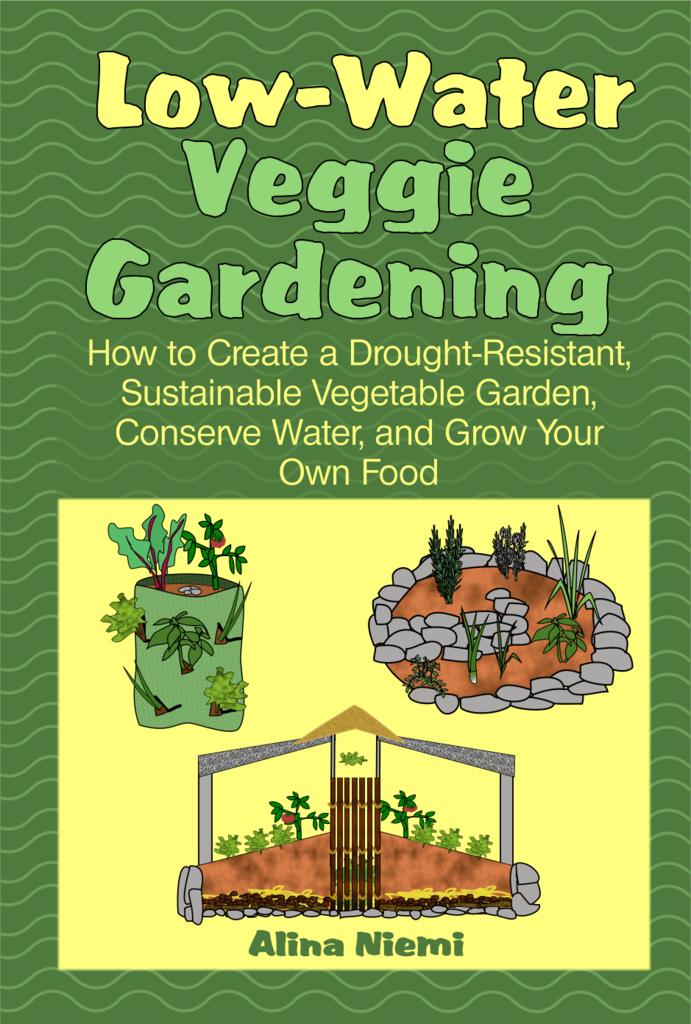 Disclaimer: I am affiliated to the products recommended on this site. That means if you click on a link and buy something, I may get some money. Thank you for your support!
If you live anywhere in the world, including half of all the Hawaiian Islands, where I live, you are likely to have to deal with periods of drought or even water restrictions. But if you want to grow your own food or already have a vegetable garden, how can you do so sustainably?
Find out in Low Water Veggie Gardening: How to Create a Drought-Resistant, Sustainable Vegetable Garden, Conserve Water, and Grow Your Own Food.
This book is full of ideas, strategies, and specifics that will show you how to take advantage of every drop of water available to you, whether you live in areas of plentiful rainfall, or drylands.
You'll discover:
The most water-efficient type of container growing
How to obtain water even if you have little rainfall
Vegetable varieties that will better withstand drought conditions
How to conserve water and use it most efficiently in the vegetable garden
Traditional and modern methods of growing your own food
Take control of your situation and learn how to grow your own food even when water is scarce. You will have more food security, and you can do so while helping the environment, and your health, at the same time.