Zazzle's mousepads are a great way to have art in your home or office in a place where you will get to see it often and appreciate it.
Brighten up your computer area with this gorgeous mousepad featuring a Hawaiian rainbow-colored pink plumeria, also known as frangipani, flower: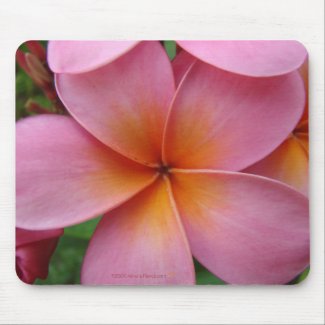 Pink Plumeria Mousepad
by
alinaspencil
Now they just need to develop smell-o-view, so you can sample the powdery fragrance, too.
For other floral bags, gift tags and more, visit my store.