With Zazzle's unique customizable features, you can now have any gift tags you want.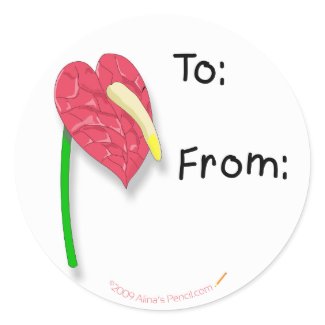 Anthurium Gift Tag Stickers
by
alinaspencil
These sticker gift tags feature a red anthurium, the heart-shaped tropical Hawaiian flower. Use them for Christmas and holiday gifts, or for tropical-themed parties, weddings, or showers.
They come in a sheet of 20 stickers.
Find other gift tags at my store.